So I have this game, but I also have the Japanese version because my mom didn't pay attention when buying it years ago.
I decided to try it out.
It's fun when you can't read Japanese Characters, but remember decent amount of what's said in the English version to know what's going on. :)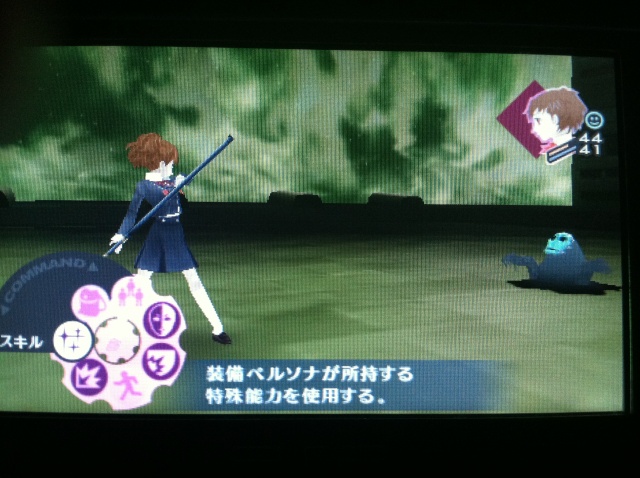 So the O button is X, and the X button is O btw.
X - Talk/Confirm
O - Cancel
I'm one my 2nd night of the Tartarus.