I want to test out something. A role play. However, you won't be able to choose your role. Sorry, I know that takes away the fun. I instead want your role to be your rank/title. :)
Refer to the chart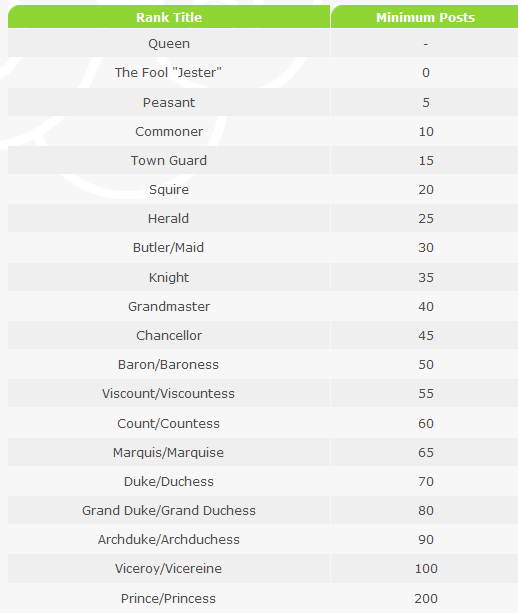 If you're one of the mods you will be a Royal knight. (Protector of the Queen, normal Knights protect the people) :)
I am the Queen, but that doesn't mean I need to be here to Rp.
As for the writing style:
Classic Online Role-Playing Style.
Example: *Picks up rock and throws it at you.* I just thought it'd be funny.
okay, I think that's everything.
Have fun :)
Oh, if your rank/title changes, it just means you got a job, promotion, found out you had royalty in your blood, etc.